54th DPS Meeting
DPS 54 Press Information
54th Annual Meeting of the Division for Planetary Sciences
London, Ontario & Virtually Anywhere
2 – 7 October 2022
Press Registration
The AAS/DPS offers complimentary meeting registration to bona fide working journalists and public information officers (PIOs). To request complimentary press registration, first check our eligibility criteria, then send an email message to DPS Press Officer Dr. Shantanu Naidu with your name and media affiliation (or "freelance" if applicable). Upon confirming your eligibility, he'll email you a special promotional code that you can use to register for the meeting the same way regular attendees do, i.e., via the DPS 54 registration page.
Please note that if you wait till the meeting is under way, we may not be able to process your registration in time for you to attend that day's events.
Press Registration Instructions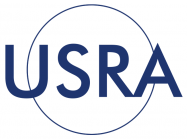 A very special "Thank you!" goes out to the Universities Space Research Association (USRA) for generously sponsoring the DPS 54 virtual press office!
Press Contacts:
Press Conferences
We will hold press conferences via Zoom on Tuesday, 4 October, and Thursday, 6 October, to showcase some of the most exciting discoveries being presented at the meeting. These will occur at 12:15 pm EDT. They'll also be live-streamed on the AAS Press Office YouTube channel (where you will not be able to ask questions; to do that, you will need to participate via Zoom) and archived there afterward.
Media Advisory
Meeting Sponsors & Partners