20 September 2023
TEAM-UP Together Awards 62 Scholarships to Black Undergraduates in Physics, Astronomy
This article is adapted from a TEAM-UP press release.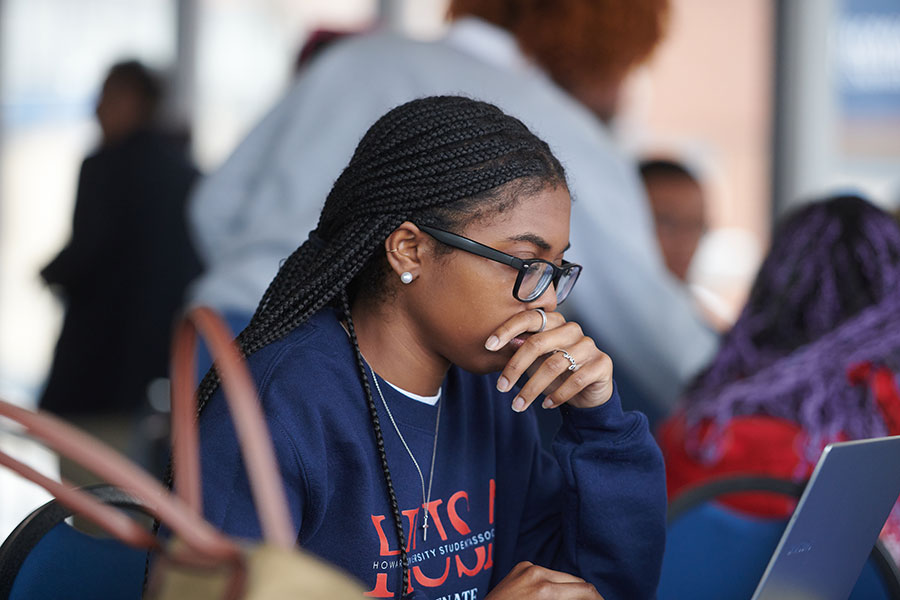 Scholarship program makes progress toward the goal of doubling the number of African Americans earning bachelor's degrees in physics and astronomy by 2030

WASHINGTON, 20 Sep 2023 — TEAM-UP Together is pleased to announce its second cohort of scholars: 62 students who will each receive $10,000 for the 2023-24 academic year. Among these high-achieving students, 15 are second-time award recipients. By offering financial support to promising undergraduates, TEAM-UP Together encourages more young Black and African American students to follow their passion for science.
"Because of [this scholarship], I can pursue my career in physics," said TEAM-UP Together scholar Omokhuwele Umoru, a senior physics major at Texas Southern University. "It will help with my tuition, books, and conferences. As opposed to picking up shifts on campus, I'm able to work on research and finish my senior thesis." 
Umoru spends much of her free time mentoring and tutoring other students to encourage them to stay in STEM.
"Mentorship is a passion of mine," Umoru said. "When I came in as a freshman, I didn't have much support. But then, when I found mentors like my advisor, I realized how much one person can make an impact on your journey and change the entire trajectory of your life for the better."
The TEAM-UP Together awards are part of a multimillion-dollar scholarship program that provides direct funding and support to African-American undergraduate students majoring in physics and astronomy. A collective action initiative, TEAM-UP Together is a partnership between the American Association of Physics Teachers, the American Astronomical Society, the American Institute of Physics, the American Physical Society, and the Society of Physics Students.
"I have always loved science," said Nijai Dixon, a TEAM-UP Together scholar earning dual degrees in engineering and physics from Clark Atlanta University. "It was my favorite subject in grade school. Science is the base for everything around us, particularly physics."
Dixon recognizes how physics informs our understanding of energy production and hopes to use this knowledge to advance a sustainable future, but her path to achieving higher education has been challenging.
"It is a heavy burden to be the sole contributor to my education," Dixon said. "I knew this early on and have been proactive in seeking external funds to be able to afford it all. I found the TEAM-UP Together scholarship through a web page posting and applied immediately.
"Though I went through and over many hurdles to get to this place, I have remained in school and did everything to continue my education. I can proudly say that this is my last year as an undergraduate student, and it is solely due to programs like TEAM-UP Together."
Scholarship awardees become members of the Society of Physics Students and will also gain access to professional development opportunities, mentoring, training, conference travel funding, and more through the TEAM-UP Together community. 
"TEAM-UP Together is a group effort, a collective action of AIP federation member organizations," said Michael Moloney, CEO of AIP. "Through this collective action and connection, we are building clearer pathways to success so more Black undergraduates can thrive, earn their degrees, and become change-makers in our scientific enterprise."
TEAM-UP Together has two overarching strategies to support the mission of cultivating a more inclusive, diverse field. The student program provides direct funding, professional development, and other support for Black and African-American physics and astronomy undergraduate students. The departmental program provides funding for physics and astronomy departmental efforts and programs that drive systemic change and prioritize and support successful outcomes for Black and African American undergraduates.
"We take a multipronged, multilayered approach to achieving our mission," said Arlene Modeste Knowles, TEAM-UP Together program manager. "Our programs empower stakeholders across the scientific ecosystem to catalyze systemic change and enhance the lived experiences of Black students in physics and astronomy."
Applications for the Fall 2024 semester will be available 15 November 2023 and must be submitted by 8 March 2024. Scholarship awardees are encouraged to reapply in subsequent years.
TEAM-UP Together is supported by the AIP Foundation, which raises philanthropic funds for the program. The AIP Foundation has secured major donations from the Simons Foundation/Simons Foundation International and the Heising-Simons Foundation for TEAM-UP Together.
"It's exciting for this program to double its student reach in such a short amount of time and support so many deserving students," added Knowles. "This was made possible due to the leadership and vision of our partner organizations and sponsors, all dedicated to creating impactful change."
###
About TEAM-UP Together
TEAM-UP Together is a collective action initiative led by the American Association of Physics Teachers, American Astronomical Society, American Institute of Physics, American Physical Society, and Society of Physics Students to support the scientific community to take the next bold step in doubling the number of African American students earning physics and astronomy bachelor's degrees annually by 2030. To learn more, check out teamuptogether.org. TEAM-UP Together is aligned with a number of changemaking initiatives being undertaken by these partners and other AIP Member Societies and AIP Affiliates to address underrepresentation and inequity in the physical sciences.
TEAM-UP Together has also been recognized by the White House as one of the commitments in the national strategy to drive transformative equitable change in the U.S. STEMM ecosystem. As a result, the AIP Federation was selected as a founding member of the U.S. STEMM Opportunity Alliance, which aims to bring together organizations and entities from across sectors and scientific communities that are committed to developing and advancing a national strategy for achieving shared goals for equity in STEMM.
Related Post