13 September 2023
AAS & Big Kid Science Unveil Totality App 3.0

Richard Fienberg
American Astronomical Society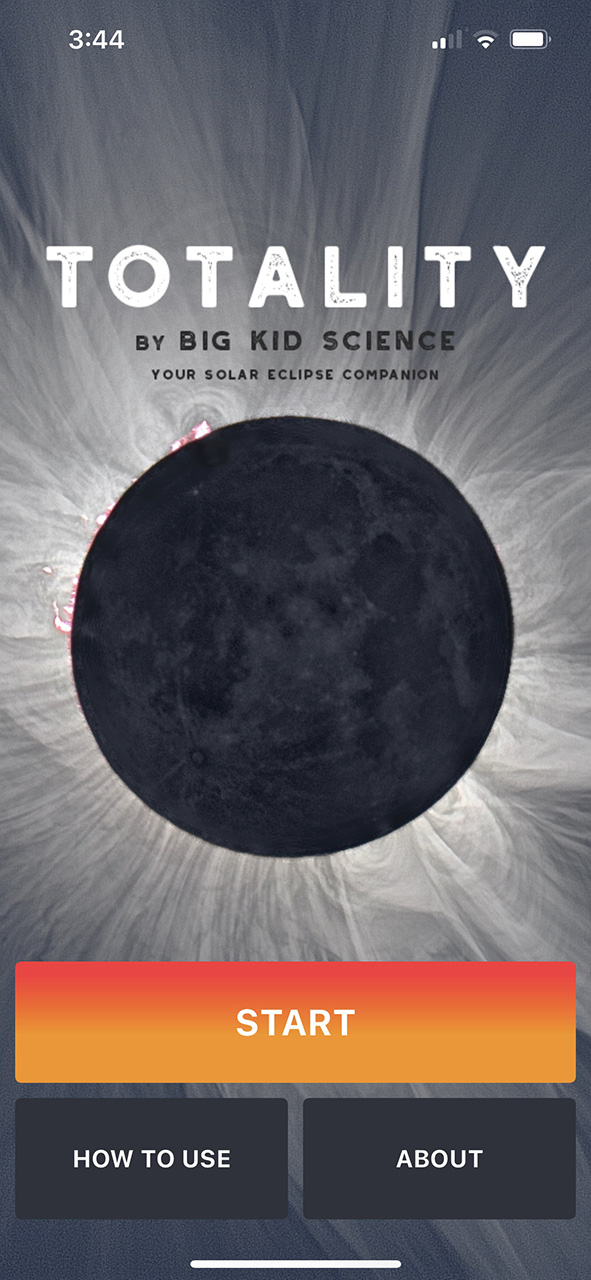 Just in time for next month's solar eclipse across America, the AAS and Big Kid Science have released Totality app version 3.0, available free for iOS and Android smartphones. Totality, your solar eclipse companion, puts recent and upcoming annular and total eclipses in your pocket and includes the following features, among many others:
Interactive maps that show what you'll see at any location in the Americas for the annular solar eclipse of 14 October 2023 and the total solar eclipse of 8 April 2024.
Interactive maps of other recent and upcoming solar eclipses around the world. All maps are based on code by renowned eclipse expert Xavier Jubier.
Using your phone's GPS, the app will tell you not only what you can see at your current location, but also will show the nearest location where you can witness annularity or totality. The app even ties to your phone's map tool to provide driving directions to the central line!
Zoom, scroll, and tap to move around the map, get a table of eclipse circumstances at any location, and bring up additional details.
Learn how, when, and why eclipses occur, as well as how to observe them safely.
And it's all free — with no ads — created as a public service by Big Kid Science and sponsored by the AAS (more about that below).
New and improved version 3.0 of Totality is available for iOS and Android devices in English, Spanish, French, and Portuguese. (The appropriate language appears automatically based on your device's language setting.)
Get Totality for iOS    Get Totality for Android
To learn more, watch the introductory video on YouTube and see the app's page at Big Kid Science. For links to more eclipse-related smartphone apps, programs for desktop and laptop computers, and other useful resources, see the Apps & Software page on the website of the AAS Solar Eclipse Task Force.

Big Kid Science & the AAS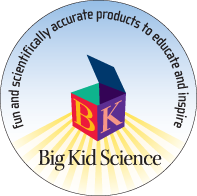 Astronomer, educator, and author Jeffrey Bennett, a longtime AAS member and creator of Big Kid Science (which publishes "fun and scientifically accurate products to educate and inspire"), conceived the Totality app in advance of the August 2017 "Great American" total solar eclipse. He worked with eclipse aficionado Xavier Jubier and software engineers at Germinate, LLC, to develop the app, which was downloaded about 100,000 times in the weeks before the 2017 eclipse.
The team subsequently updated the app to version 2.0 for use with the 2019-2022 solar eclipses. Bennett then donated Totality to the AAS to ensure the free availability of version 3.0 for the 2023 and 2024 solar eclipses and beyond. As a nonprofit educational organization, the AAS is able to get free access to the Google Maps application programming interface, on which Totality's mapping routines are based, whereas for-profit developers now have to pay to use it. Keeping the app free is important to maximize its use for education and public outreach.
Related Post